September 24 & 25 | Crossroads Building
We are gathering fall and winter items from our closets that are in great/excellent condition and will sell them in a big boutique sale in September here at Crossroads with the proceeds going to a ministry many of us know and love called Living With Power. Living With Power supports the refugees in Lebanon with meals, medical clinics, medicine, a nurse training program and disaster relief. Although you may not see it in the news right now, Lebanon is struggling in a historical way. There are shortages of nearly everything including gas, medical supplies, food and power. We are thankful for the opportunity to be able to contribute in this way-so easy for us- but so critical for those we're giving to.
Here are the items we're collecting: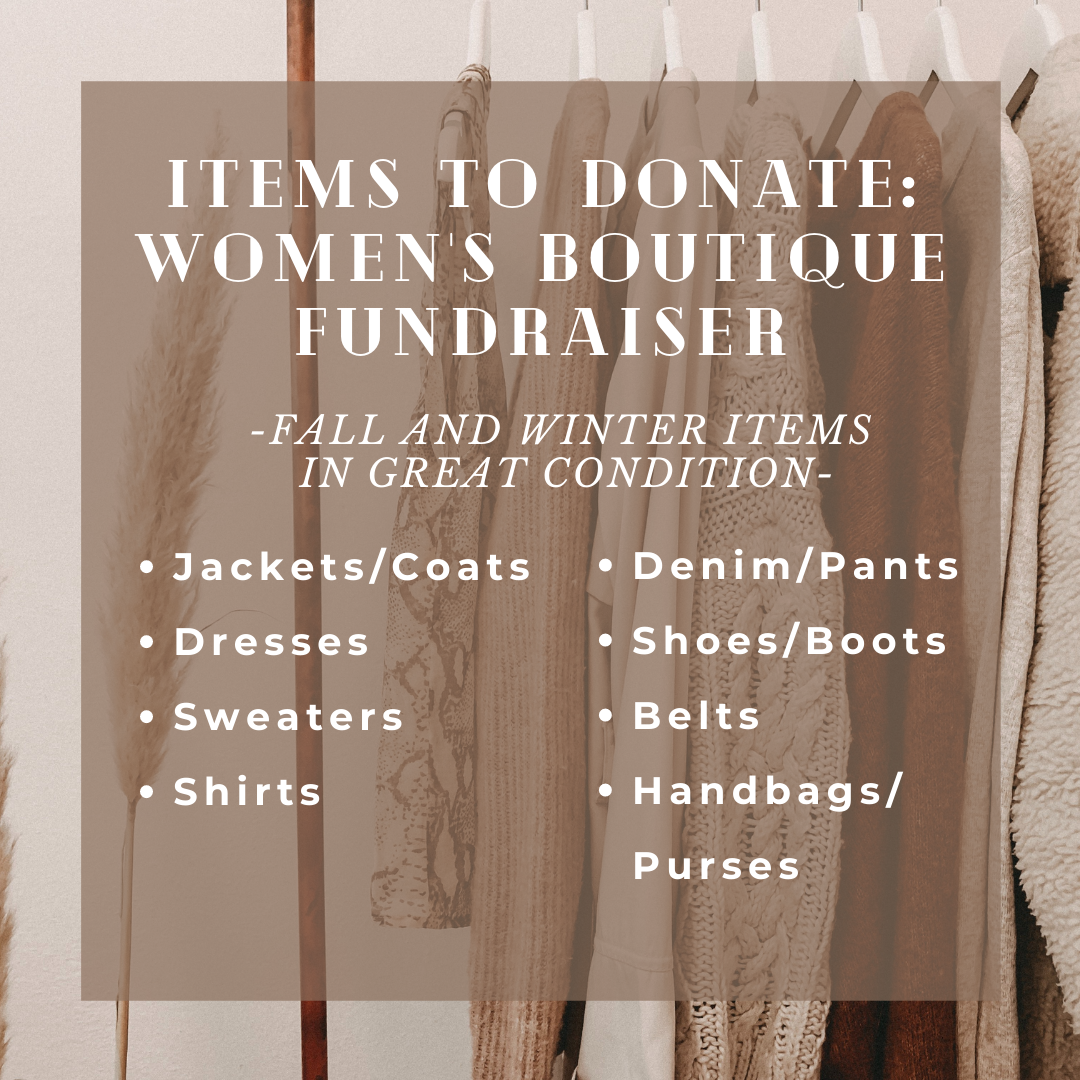 The market and boutique will take place on:
Friday, September 24 from 10am-4pm and
Saturday, September 25 from 9am-1pm
You can start bringing your items to church Sunday, August 29. We will be in the Connection Center to collect them! If you'd like to come during the week, the office is open during office hours from Monday-Thursday. Feel free to leave the items in the Connection Center in a bag marked "fundraiser" or come up to the office and say 'hello'!
You will notice a big storage pod out in the parking lot starting next weekend. That is where we will store the items. Let's fill that storage pod! We are challenging you to bring TEN items to donate to the sale. Our goal is to raise $5000. WE CAN DO IT!
In addition to the boutique, we will also have a vendor market! We are inviting friends who sell handmade items or have a home-based business with things women would love to be a part. We expect several hundred women to come to our event so this will be a good opportunity. The fee is $50 to be a part of the vendor market. This money will go straight to the donations.
If you would like to participate as a vendor, please fill out the form below:
Vendor Signup

We are really looking forward to this! Spread the word! Invite your friends to participate-either through donating and/or coming to the market and boutique!
Please reach out to Brittney ( ) with any questions!