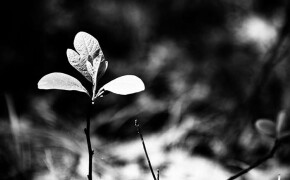 Every new year brings with it new energy and new ideas. And often, it can bring a new hope. No not the stars and wars A New Hope but rather a new hope of health and other commitments. Some commitments are also around spiritual disciplines and spiritual goals.
New hope and new beginnings brings to mind 2 Corinthians 5:17 where it says as Christians, we are a new creation and that the new has come and the old is passed away. Paul goes on to say that all of this is from God and that through the great exchange, Jesus gets our sin and we get his righteousness. The end result is that we are reconciled with God. Paul says it in even stronger language that he implores us to be reconciled with God.
What does it mean to be reconciled to God? What would it mean to you if you were reconciled to God?
All of us have a relationship problem with God. In our sin, we have wrecked that relationship and tried to make ourselves kings and queens, just like Adam and Eve chose to do. But through Jesus, we can be reconciled to God.
Dictionary.com says this about the word reconciled: to bring into agreement or harmony; make compatible or consistent.
Our sin and God's holiness don't mix. They are like oil and water. God hates sin and and yet through Jesus, we can live in harmony with him. Our lives can be in agreement with him. That, is such an amazing thought! That the God of this universe would sacrifice his son so that I can be reconciled to him. Really blows my mind.
Living life outside of God's ways is possible and millions of people do it every day. However, maybe you are looking for a new hope. Maybe this year, you are tired of your way and looking for a different way. Quite possibly, you are looking for The Way. Because in the Way, we find Jesus and in Jesus, we find hope. If you know Jesus already, make this year one where you are his ambassador showing God's love to others and be controlled by Christ. If you are searching for hope, look to Jesus. He is the best and only final hope.