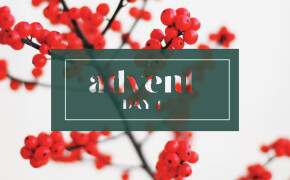 Genesis 3:8-15; 15:1-16
And they heard the sound of the LORD God walking in the garden in the cool of the day, and the man and his wife hid themselves from the presence of the LORD God among the trees of the garden. But the LORD God called to the man and said to him, "Where are you?" And he said, "I heard the sound of you in the garden, and I was afraid, because I was naked, and I hid myself." He said, "Who told you that you were naked? Have you eaten of the tree of which I commanded you not to eat?" The man said, "The woman whom you gave to be with me, she gave me fruit of the tree, and I ate." Then the LORD God said to the woman, "What is this that you have done?" The woman said, "The serpent deceived me, and I ate."
The LORD God said to the serpent,
"Because you have done this,
cursed are you above all livestock
and above all beasts of the field;
on your belly you shall go,
and dust you shall eat
all the days of your life.
I will put enmity between you and the woman,
and between your offspring and her offspring;
he shall crush your head,
and you shall bruise his heel."
After these things the word of the LORD came to Abram in a vision: "Fear not, Abram, I am your shield; your reward shall be very great." But Abram said, "O Lord GOD, what will you give me, for I continue childless, and the heir of my house is Eliezer of Damascus?" And Abram said, "Behold, you have given me no offspring, and a member of my household will be my heir." And behold, the word of the LORD came to him: "This man shall not be your heir; your very own son shall be your heir." And he brought him outside and said, "Look toward heaven, and number the stars, if you are able to number them." Then he said to him, "So shall your offspring be." And he believed the LORD, and he counted it to him as righteousness. And he said to him, "I am the LORD who brought you out from Ur of the Chaldeans to give you this land to possess." But he said, "O Lord GOD, how am I to know that I shall possess it?" He said to him, "Bring me a heifer three years old, a female goat three years old, a ram three years old, a turtledove, and a young pigeon." And he brought him all these, cut them in half, and laid each half over against the other. But he did not cut the birds in half. And when birds of prey came down on the carcasses, Abram drove them away. As the sun was going down, a deep sleep fell on Abram. And behold, dreadful and great darkness fell upon him. Then the LORD said to Abram, "Know for certain that your offspring will be sojourners in a land that is not theirs and will be servants there, and they will be afflicted for four hundred years. But I will bring judgment on the nation that they serve, and afterward they shall come out with great possessions. As for you, you shall go to your fathers in peace; you shall be buried in a good old age. And they shall come back here in the fourth generation, for the iniquity of the Amorites is not yet complete."
I feel the effects of the Fall, found in Genesis 3 and all over Scripture, every single day.
Today we gathered as a staff, heavy, praying for the many who are looking at death, looking at broken relationships, looking at broken hearts. In that, we pray for those who are not only affected by the wreckage of the curse happening or being done to them, but also the sin that people have done themselves, scarring their lives and the lives of those around them.
I am keenly aware of the many ways I choose to believe the lie of the enemy over the sure word of God, then running to hide from my choices that have wreaked havoc in the world around me.
Advent. A season in our Church calendar where we can actively take time to reflect upon the coming of Christ, something we know has happened, but something we too long to come again. This isn't esoteric or far off, but something we hold tangibly in our hands every single day. The curse and its many fruits bleed into every moment of our lives, and we writhe and groan, waiting for what is wrong to be made right.
Even in the curses found in the Fall, we find the whisper of a promise of hope, that although the serpent slithers and makes his way into every life, someone would come, and that someone would crush him.
Fast forward a bit to Abraham, a man in relationship with God in this world full of darkness. Even in his relationship, he questions God and what God's plans are in relation to what he sees his circumstances to be. God is making some pretty big promises and with what Abraham can see, it doesn't really add up. Yet, Abraham, still Abram at this time, does something that only few before him had done: he believes.
His belief leads him to act upon what God tells him to do and something beautiful happens in that place. The finishing act of this chapter ends in a miraculous and glorious event, a covenant sealed by God and God alone.
Advent. A season in our Church calendar where we recall and remind ourselves of the promises God made, the covenant that He made with His people. Although the full fruition of Jesus Christ in flesh, God with us, wasn't what Abraham would have known, we live into this covenant, these promises, and similarly, a future hope. This belief in what God has done, what God did, should lead us to act and live different lives, something beautiful happening in the places here and now because of what happened then and there.
Advent. A season in our Church calendar calling us to fully be the people of the covenant, a covenant made and given as a gift. This means exactly what Abraham was also promised, doing this as a family, as a community, as the bride and body of Christ Jesus; even we are grafted in. This both/and season of longing and living into Jesus is not just for these short weeks, but a receiving of His grace each and every day.
As we look at the world around us, it is all too easy to stop believing and start questioning what God said to be true. Most days, it really does feel as if the serpent is winning, our relationships wanting, our health failing, our heel being bruised. Friends, do not forget the promises He has made. Hope is found in Who is coming and Who has come.
"Years passed and things didn't get any better. People were still just as cruel and mean to one another. They still got sick and died. God's world was still full of tears. It was never meant to be like this.
But God was getting ready to do something about it. He was going to make all the wrong things right, and he was going to do it through… a family." - Sally Lloyd Jones

So I keep coming back to this simple prayer: I believe, help my unbelief. Look to what He has done Himself, what He invites us into, and believe. You don't have to hide.