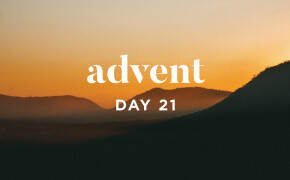 December the 20th finds us again in the Gospel of Luke chapter 2, verses 1-5:
In those days Caesar Augustus issued a decree that a census should be taken of the entire Roman world. (This was the first census that took place while Quirinius was governor of Syria). And everyone went to their own town to register.
So Joseph also went up from the town of Nazareth in Galilee to Judea, to Bethlehem the town of David, because he belonged to the house and line of David. He went there to register with Mary, who was pledged to be married to him and was expecting a child.
And so, Joseph and Mary leave for Bethlehem, with Joseph probably walking and Mary probably riding on a donkey. Luke doesn't tell us but that is the most likely mode of transportation. Luke also doesn't tell us about the route that they took. I looked up the distance from Nazareth to Bethlehem and I found several different answers, depending on the route they took. I copied a map of Israel in New Testament time below.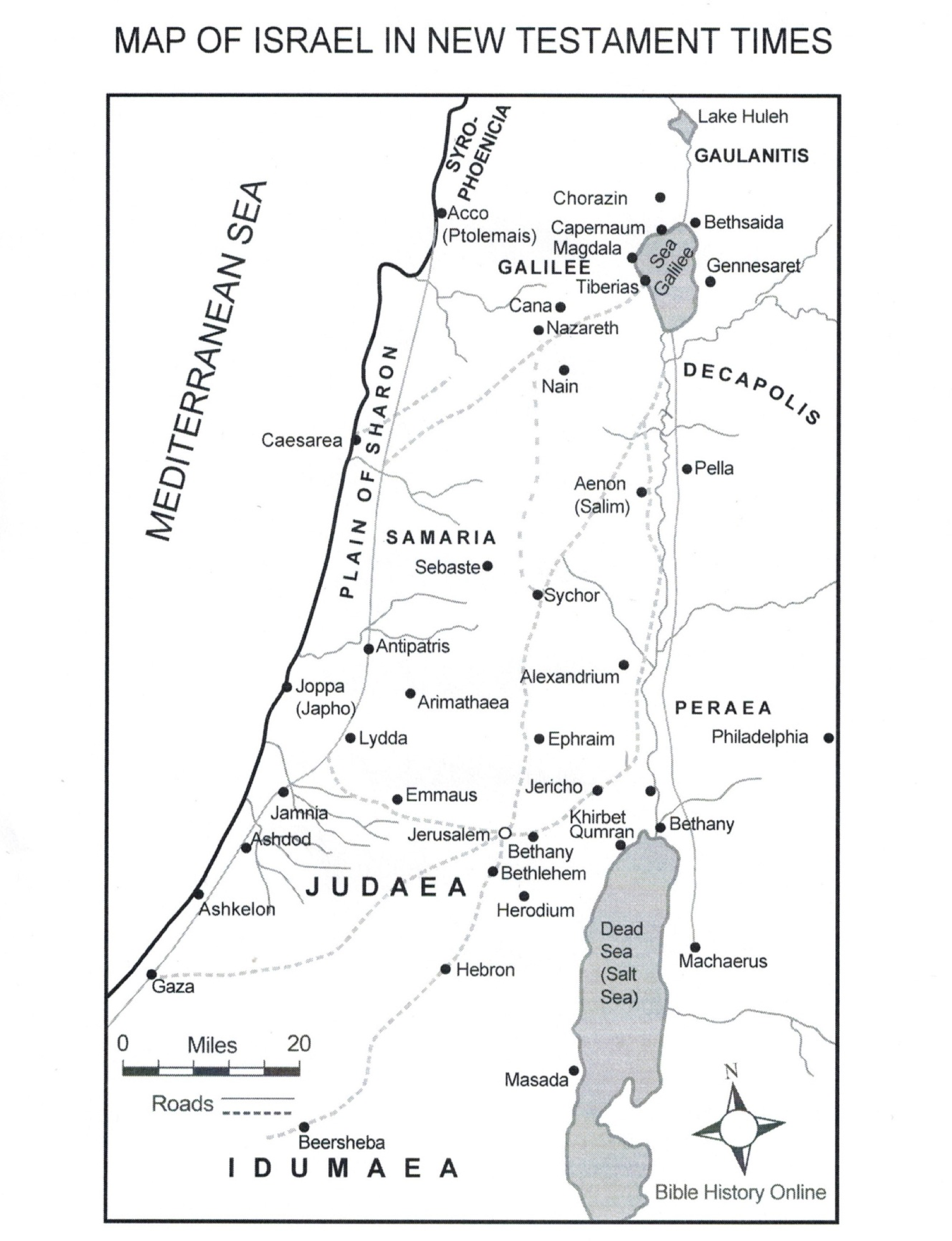 The shortest distance is straight south. That would make the trip about 80 to 85 miles but, that route would take them through Samaria, a place that Jews normally didn't go. But contemporary historian Josephus said this:
"It is the custom of the Galileans at the time of festival to pass through the Samaritan territory on their way to the Holy City."
If that is true and if Joseph and Mary went by that route, then their trip was about 80 to 85 miles. We saw in the November 30th post that some experts think that Jesus might have been born during the festival of Sukkot, which was one of the pilgrimage festivals when all Jews were to go to Jerusalem.
Given what Josephus said (above) that, if Jesus was born during Sukkot, it makes even more sense that Joseph and Mary went through Samaria. If they went by a different route, perhaps southeast to the Jordan river, then south along the river to Jericho, then southwest to Jerusalem, then south to Bethlehem, their trip would be 95 to 100 miles. The longest estimate I could find online was 120 miles. Traveling 80 to 100 miles on foot could be done in three days by Stonewall Jackson's foot cavalry. But Mary was pregnant, about to give birth. I estimate 5 to 10 miles a day, and 10 miles a day would be pushing it I think. I think it is safe to say that the trip took Joseph and Mary 15 to 20 days.
This tells us something about Joseph's love for Mary. He could have made that trip by himself in less than half the time that it took with Mary along. He must have really loved her. She could have given birth anywhere along the trip, but God wanted Jesus born in Bethlehem, like the prophet Micah told us:
"But you, Bethlehem Ephrathah,
though you are small among the clans of Judah,
out of you will come for Me
One who will be ruler over Israel,
Whose origins are from of old,
from ancient times." (Micah 5:2)
The ornaments that go beneath the tree tonight are small figures of Joseph and Mary, and a donkey.