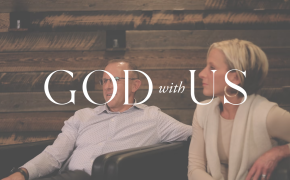 This Advent season, members of our Crossroads family will be sharing stories of how God has been with them through different seasons of their lives.
This week, Mark and Julie Augustyn shared their story of how a simple wiffleball game turned into an opportunity to unleash the kingdom of God, both in their own neighborhood and in the nations.
Mission Field from Crossroads Creative Team on Vimeo.