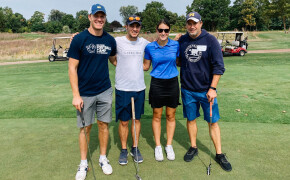 On September 26, Crossroads held its third annual golf outing at The Mines Golf Course on the West side of Grand Rapids. It has always been the purpose of this outing to use the game of golf to make the big church of Crossroads smaller. At the same time, we use this as an opportunity to raise money to support students at Stocking Elementary who participate in First Tee - West Michigan (more on that shortly). The time spent together on the golf course and breaking bread afterwards (in this case, burgers and hot dogs) is a fun way to build community and get to know others in Crossroads' body of believers.
The pandemic made planning this outing a bit more challenging than in years past. A big thanks to Crossroads' staffers Judy Black and Lauren Pinner! As a result of their hard work, we had 55 participants - the most we've ever had! Thank you, ladies!
Once again, God blessed us with a beautiful fall day. Cool temperatures in the morning gave way to sunshine and warmth in the afternoon. It truly could not have been better! To top it off, Ferris Coffee donated drinks for us to start the morning. Thank you for your generosity!
Another fun part of the outing is meeting some of the participants of First Tee. First Tee is an international youth development organization that introduces the game of golf and its inherent values to young people. Tyler Smies, a Crossroads partner, is the Executive Director for The First Tee of West Michigan. Two of First Tee's participants also helped by hitting shots for our groups. It was a reminder that I should have started playing sooner - those kids were talented!
In the end, more than $800 was raised through the event to continue First Tee of West Michigan's partnership with Stocking Elementary students. If you're interested in hearing more about First Tee, volunteering (they need more coaches and mentors!), or donating, visit their website at www.firstteewestmichigan.org, or reach out to Tyler Smies!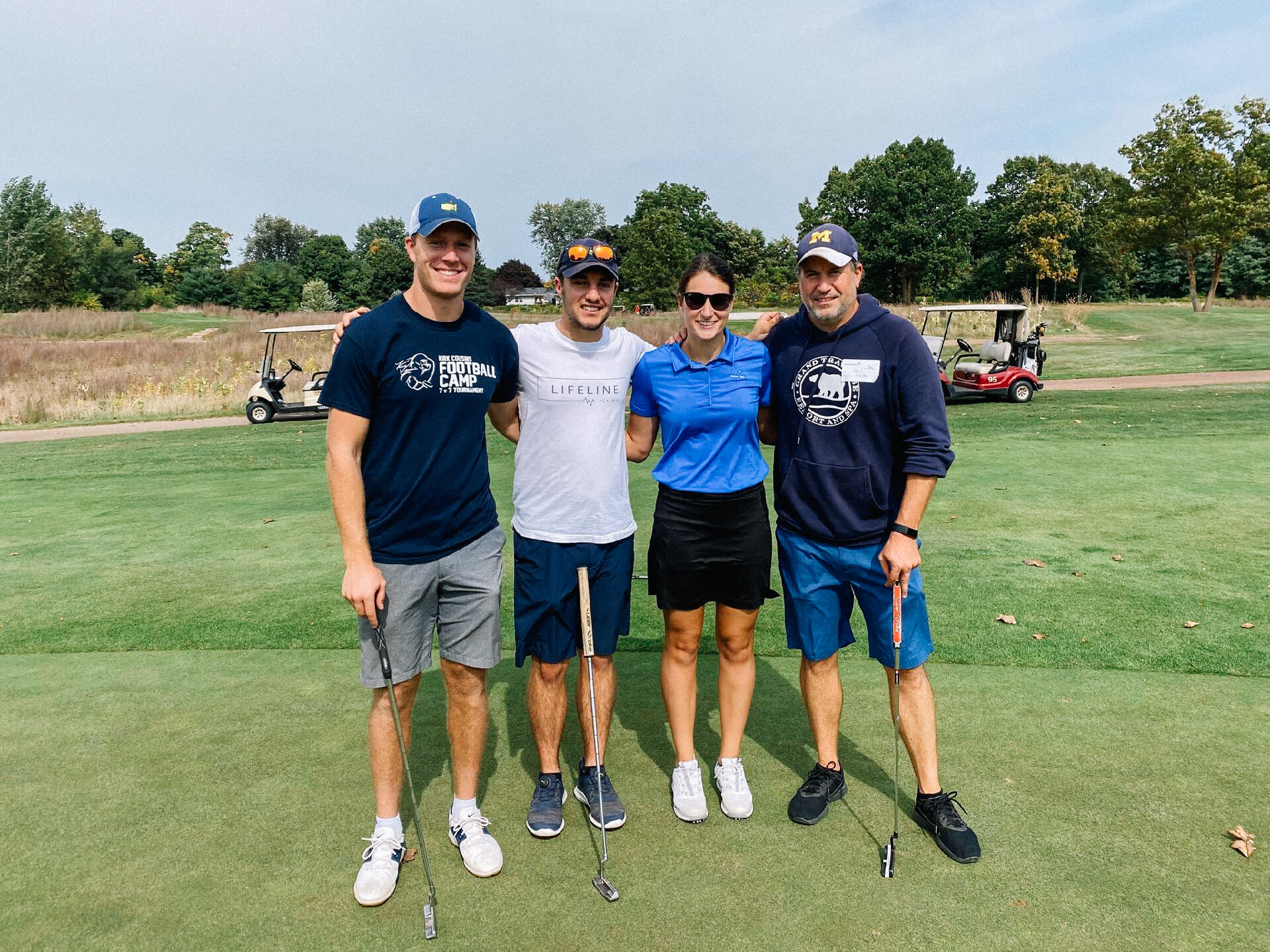 Reflecting on the day and past outings, I think of community and its importance to the church. Hebrews 10:24-25 says, "And let us consider how we may spur one another on toward love and good deeds, not giving up meeting together, as some are in the habit of doing, but encouraging one another—and all the more as you see the Day approaching." We had a wonderful time playing, eating, and enjoying each other's company. We can't wait for next year! If you are interested in helping plan the event next year, please let me know.
Mark Iveson