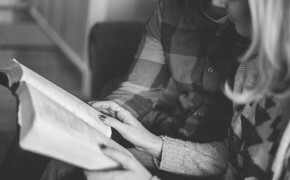 The next step in God's design for marriage is receiving. This is a piece that is often skipped when looking at Genesis yet has big implications for how you view your spouse and what they have to offer your life.
2. Created to Receive
Then the Lord God made a woman from the rib he had taken out of the man, and he brought her to the man. The man said,
"This is now bone of my bones
and flesh of my flesh;
she shall be called 'woman,'
for she was taken out of man." (Genesis 2:22-23)
After creating Eve, God walks His bride to the groom. Adam accepts Eve as a gift from God without knowing anything about her. He accepts her solely based on God's character and his faith that God is providing for his needs. Likewise, Eve is trusting the Lord when she's being given over to Adam. This scene is grounded in their relationship with the Lord and is about a gift and about provision.
Our culture says we choose our spouses, and we ultimately do. However, in seeking the Lord for this decision, we have to reframe our approach to seeing the marriage relationship and our spouse as a gift from the Lord. So, when the days are difficult, we can trust Him, trust His provision in our spouses, and trust that God can use "all things" for His purposes (Romans 8:28).
Accepting one's spouse as a gift from the Lord entails accepting the entire person—their personalities, their past, their families, and their imperfections. Accepting one's spouse as a provision also means embracing that God may choose to refine and change you through your spouse.
Discussion Questions:
Take time to talk through these questions as husband and wife.
In your own words, how would you describe what receiving means in a marriage?
How does the concept of receiving change your view of marriage?
Have you accepted your spouse as a gift of God? It's never too late to explicitly acknowledge that to each other and to God.
In what ways do you see God providing for your needs through your spouse?
Next blog post: God's Design for Marriage | Commanded to Leave
Earlier blog post: God's Design for Marriage | Created Equals Yet Distinct