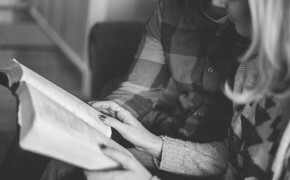 Husband's Core Role
"The Lord God took the man and put him in the Garden of Eden to work it and take care of it." (Genesis 2:15)
In Genesis 2:15, God places a call on Adam. The words in Hebrew are abad and shamar.
Here is the range of translation of these words from Hebrew to English:
Abad: work it (ESV, NIV, HCSB), cultivate (NASB), tend (NKJV, NLT), dress it (KJV, ASV), till it (NRSV)
Shamar: take care (NIV), keep it (ESV, NASB, KJV, NKJV, ASV, NRSV), watch over it (NLT, HCSB)

Basically, God gives Adam a vocation, his core role, to be a cultivator and protector of the garden. The only other times these verbs appear together in the Bible are to describe the vocation and call of a priest in the temple. In the Bible, the role of a priest was two-fold. He was to show the worshipper who God was and make the worshipper fit for the presence of God.
A man's call is to be the priest of his home. This is why God created men. A husband's mission is to put God on display, to stand in the gap, and to mediate as a priest. This is true for all men, whether married or not, but it is especially true for a husband.
How does a man know how to priest for his wife? Ephesians 5:25-27 states,
"Husbands, love your wives, just as Christ loved the church and gave himself up for her to make her holy, cleansing her by the washing with water through the word, and to present her to himself as a radiant church, without stain or wrinkle or any other blemish, but holy and blameless.
Paul is calling husbands to take their lead from Jesus, the perfect High Priest."
Part of priesting is to be a cultivator. Farmers know how much work needs to be done in order to have a fruitful crop. In the same way, men are to work the soil of their marriage—till it, weed it, water it, and fertilize it—essentially to work God into their marriage and their homes. Christ's way of leading, or priesting, was through sacrifice and servanthood, which is exactly what husbands need to cultivate into their marriage. Earlier in Ephesians 5:23, Paul says that the husband is the "head of the wife." His message has a lot of cultural stigmas tied to it and is often misinterpreted, thus losing sight of God's intent. How did Jesus exhibit being the head of the church? He showed leadership by being the chief footwasher (John 13:1-17) and describes leadership as being a slave and servant (Mark 10:42-45). Husbands cultivate God into their marriage and family through serving.
In addition, priesting involves making the worshiper presentable to God through cleansing. In Ephesians 5:26, Paul picks up on this thought when he describes the role of husbands by stating, "cleansing her by the washing with water through the word." Husbands priest by using the truth and beauty of God's word to encourage and purify their wives, making them radiant to God, to their children, and to the world.
Shamar, the second aspect of priesting, is to keep, to watch over, and to protect their homes. Physical protection is written into the soul of a man, yet spiritual protection doesn't always come naturally, starting with Adam in Genesis 3. In Genesis 2:15-17, God calls Adam to protect the garden and protect the woman from evil and chaos. In the same way today, husbands are called to be the spiritual protector of their homes—to stand guard, to set boundaries, and to pray.
Adam lived in God's house, the garden. The priest also lived in God's house, the temple. Marriage is also the establishment of a home. But it is not just your home, it is to be God's home. As a man, husbands are called to cultivate and protect their home as a house of God.
Discussion Questions:
How would you describe the role of a husband in your own words?
Is your home a house of God?
As the husband, how are you functioning as a priest?
As the husband, how is God being cultivated into your home?
As the husband, how are you protecting your wife and children from evil and chaos?