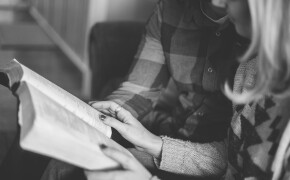 Why did God create marriage? Or phrased another way: "What is the purpose of it?" If we don't know the why behind the what, we may transpose our own ideas or even the world's ideas on this God-given relationship. We start by looking at the purpose of mirroring God's image.
I recently heard that divorce rates jumped after the quarantine period in China. The reality is that our "shelter in place" order impacts every marriage and every family differently. As I have spoken with several people during this time, I have seen a wide range of reactions - from "this has been a wonderful time for our family" to "I don't know how much longer we can handle this."
For couples who have already been struggling, this time can feel like a prison sentence. Little irritations pile up moment by moment and fuses are cut short. And it feels like this lockdown may even cause harm to our marriages and families.
I would love to call all marriages in our church to step up and embrace this time as an opportunity to prioritize your relationship, to seek the Lord, and to recalibrate your relationship around Him.
The marriage ministry has been in the process of writing marriage curriculum since last August. We will be sharing portions of the content online twice a week (Mondays and Thursdays). We encourage husband and wife to read and set aside time to talk through the discussion questions at the end of each post.
In addition, we are looking into setting up virtual meetings for couples to process with other couples. Please fill out the following form if you are interested in receiving updates on blogs or connecting in a virtual meeting.
JOINED FOR MULTIPLE PURPOSES
We will begin by asking the question: Why did God create marriage? Or phrased another way: "What is the purpose of it?" Because if we don't know the why behind the what, we may transpose our own ideas or even the world's ideas on this God-given relationship.
In the beginning, God created male and female and brought them together. Marriage was God's idea so He must have had a purpose behind it. Let's dive into Genesis to understand what God intended by this relationship between male and female.
1. MIRROR GOD'S IMAGE
Then God said, "Let us make mankind in our image, in our likeness, so that they may rule over the fish in the sea and the birds in the sky, over the livestock and all the wild animals, and over all the creatures that move along the ground." (Genesis 1:26-27)
For this reason a man will leave his father and mother and be united to his wife, and the two will become one flesh. This is a profound mystery—but I am talking about Christ and the church. (Ephesians 5:31-32)
Our God is a contextual God. He desires to communicate in ways people can grasp and understand. Therefore, the Bible needs to be understood in its context, ancient Hebrew culture. This can be an extensive study and one that is much deeper than we are able to accomplish in this workbook. However, there is one significant connection to marriages.
Genesis paints a picture of God using temple language, a familiar concept to the ancients. Adam and Eve were created in God's image, representatives of God. Humans are living, breathing, walking, and talking replicas pointing back to the essence and character of God himself and are placed in his temple, the earth. Looking at the ancient gods, we see that each god had one replica of himself, an idol, such as Baal, Dagon, and Moloch. But our God made two replicas of himself-male and female. God determined that one individual representation wasn't enough to capture His essence and nature. He desired an additional aspect of Himself to be exhibited-a relationship.
As husband and wife, our very relationship puts God on display for the world to know about Him. Therefore, how a husband and wife talk, interact, love, and forgive one another has God's name on it, revealing his character to a watching world. As Christians, we get to show the world who our God is by the way we do marriage. Marriage is the most important horizontal relationship that also has a significant impact on our vertical relationship with the Lord.
DISCUSSION QUESTIONS
In your own words, how would you describe what it means to mirror God's image?
How does this purpose of mirroring God change your perspective on marriage?
What marriages do you know that beautifully reflect God's image in this way?
What are some unique ways that your marriage points to God's character?
What aspects of God's character do you struggle to reflect in your marriage?
Next blog post: God's Purpose for Marriage | Part 2