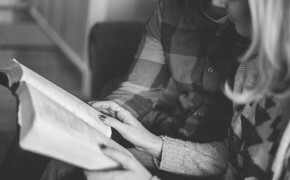 The Lord God said, "It is not good for the man to be alone. I will make a helper suitable for him" (Genesis 2:18). We look at another purpose to God's Design of marriage - mutual provision and companionship. God created man to be in relationship with one another and marriage is one way supplies that need.
As we began on Thursday, we need first need to grasp God's purposes for marriage before we can start to dig into how its formed and how it functions. We continue today with Purpose #2.
Joined for Multiple Purposes
2. Supply Mutual Provision and Companionship
The Lord God said, "It is not good for the man to be alone. I will make a helper suitable for him." (Genesis 2:18)
God created male and female to be a symbiotic relationship of mutual provision and fulfillment. Male and female have different roles and distinctions that work together to serve God's kingdom purposes. We will expand on these roles in the next section.
With this purpose tied to marriage, we must ask ourselves if we are comfortable acknowledging our needs and accepting assistance from each other. We live in a culture of self-sufficiency and pride. Accepting help can make us feel weak or inadequate, but it causes us to embrace humility and builds trust with each other and with the Lord. Humility is a key factor to a godly marriage, especially in this area of mutual provision and companionship. Paul describes Jesus' humility in Philippians 2:1-11 which is a model for all of us. As people complete in Christ, we don't really need each other to be complete. Yet in marriage, we can choose to need each other, and thus fulfill God's beautiful design.
One caution in this area would be to keep in mind that it is God's job to grow and change your spouse into Christlikeness, not yours. He may use you and your marriage as an instrument but that is His choice and His leading. Companionship looks more like catching the vision that God has for your spouse and partnering with the Lord. Tim Keller sums it up beautifully when he writes, "It is to look at another person and get a glimpse of what God is creating, and to say, 'I see who God is making you, and it excites me! I want to be part of that. I want to partner with you and God in the journey you are taking to his throne. And when we get there, I will look at your magnificence and say, 'I always knew you could be like this. I got glimpses of it on earth, but now look at you!'" This form of partnering puts God at the helm and creates a dependency on Him.
Discussion Questions:
We encourage you to take intentional time with your spouse to discuss the following questions with one another:
In your own words, how would you describe God's purpose of mutual provision and companionship in marriage?
What stands in the way of acknowledging your needs and accepting help from others?
What areas do you see as God's provision in the personality of the other?
How does catching a vision for what God is doing in your spouse change the way you look at companionship and mutual provision?
What about our single brothers and sisters in Christ?
This teaching can bring up questions about singleness and if marriage is God's only provision for relationship, or the pinnacle of it. Please keep in mind that we are all complete in Christ, not lacking anything for life and godliness (Colossians 2:10, 2 Peter 1:3). Marriage does not fulfill a new level of existence, identity, or wholeness. God calls some into marriage and calls others to remain single. If God calls you into a marriage relationship, He will use that relationship as a means of providing for your needs, and even a level of your completion in Christ. However, those who remain single are not missing out on a portion of God; instead, God will provide for their needs and completion in Christ through other means of community.
Keep in mind that God's good creation displays a broader truth for all people. God's heart is for partnership between male and female, and marriage is not the only way that we can fulfill God's intent for his creation. When male and female work together for Kingdom purposes, God's creation is as He intended it to be.
Next blog post: God's Purpose for Marriage | Fruitful + Multiply
Earlier blog post: God's Purpose for Marriage | Mirror God