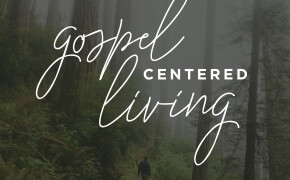 How has this season affected your relationship with your spouse? Have you even stopped to ask that question? Mark and I didn't until just a few days ago! It's valuable for all of us to stop and connect with our spouses. We invited some Crossroads couples to share about how this season has impacted their marriage.
This has been a tough season for all of us. It's affecting our schedules, our wallets, our children, and also our marriages. As I've connected with so many families at Crossroads, I've begun to realize that every experience is both corporate and personal. The analogy that Britney Ritz used in my conversation with her was that we are all in the same storm but we are all in different boats. That seems right to me. We may be able to empathize to a small degree with each other yet we need to offer grace and understanding that our realities may be vastly different.
As I think of marriages in this season, I realize that some of us have sturdy boats and highly-connected shipmates, while others have boats that were in disrepair before this hit and their relationships are strained.
We invited four Crossroads couples to share about how COVID has impacted their marriage - each from different seasons of life. Sam and Gretchen Eldersveld share from a newly married perspective. Chad and Amanda Shelner speak for marriages with young children. Mark and I represent the teenage years, and Greg and Kris Zimmer speak on behalf of empty nesters. We invite you to listen and ask your spouse or small group the same questions posed to all of these couples:
Specifically in your marriage, what has been the most difficult aspects of this season?
What do you feel that God is teaching your marriage through this?
In your marriage, what opportunities for growth and change do you feel that God may be inviting into your lives? How could you implement that when we return to our next normal?
If you are a marriage that's in a good spot right now, we encourage you to reach out to marriages in your spheres that may be struggling - offer prayer support, a listening ear, a meal, or a zoom call. Let's be the church!
Listen to more episodes of the Gospel Centered Living Podcast on iTunes.