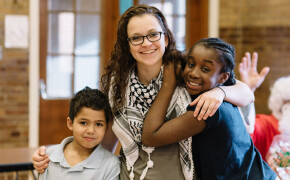 Since 2014, Crossroads has had a partnership with Stocking Elementary, a school located in Crossroads' own neighborhood on the West Side. Below are a few highlights from this past semester at Stocking.
When asked about this year's Fall Coat Drive for Stocking Elementary, the very first thing that Rebecca Slagh (Crossroads' Stocking School Director) comments on is how much fun it is to see Crossroads' heart for the school.
"Crossroads cares SO much about Stocking," Rebecca continues.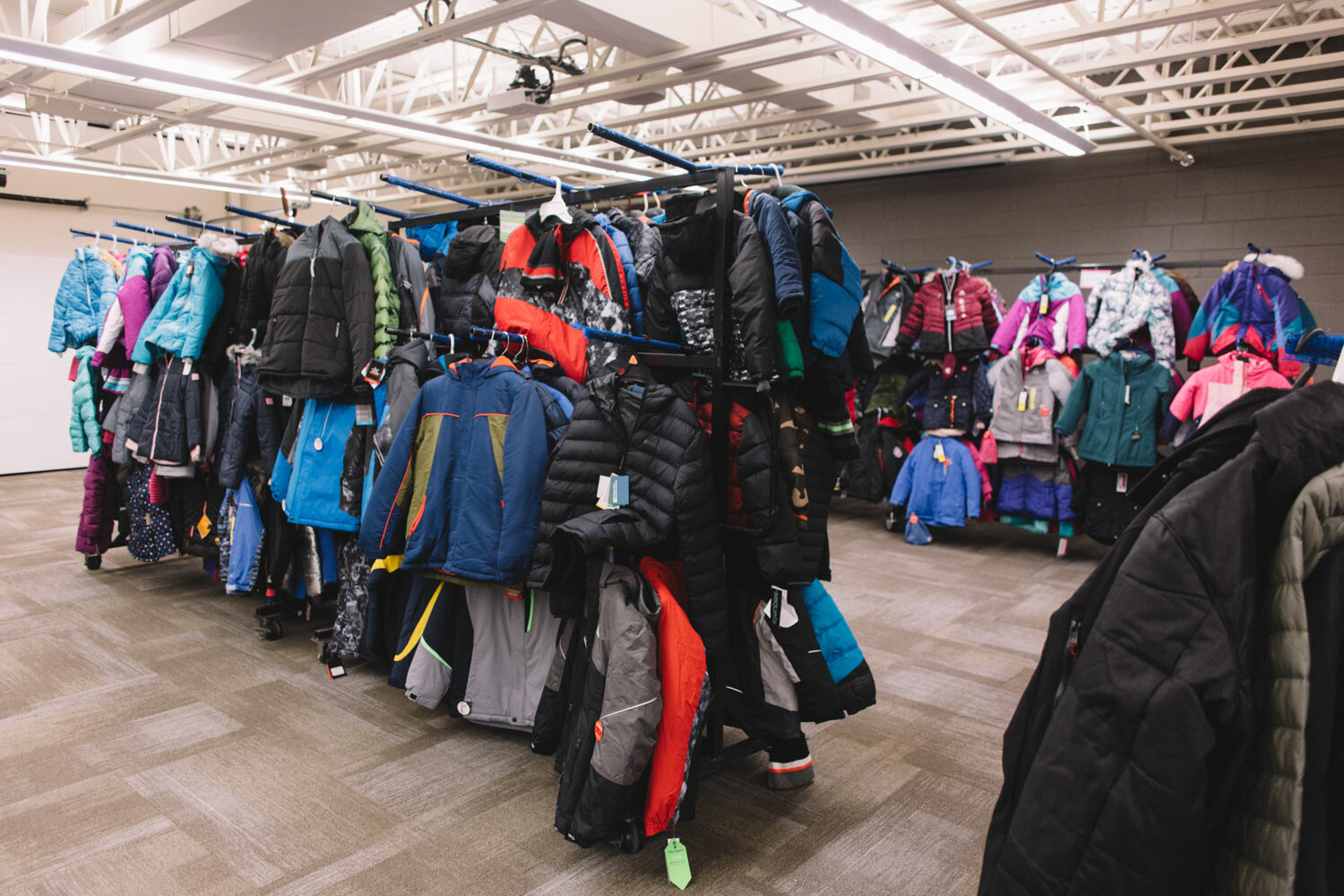 It's evident through the abundance of coats donated over the past couple of coat drives: Crossroads went so above and beyond with their donations that Stocking is now able to provide new students with coats when they start attending the school, and are able to give new coats to students who grow out of their previous coats. Throughout the coat drive, people would contact Rebecca to ask if they were short on any specific coat sizes, just to make sure there were enough. And, months later, Rebecca still occasionally finds donated coats in her mailbox at Crossroads.
Another thing that stands out about the coat drive is what many students do with their coats, once they can no longer use them: Rebecca has heard several students talk about the fact that they're giving the coats they've grown out of to younger siblings or cousins who need a coat of their own.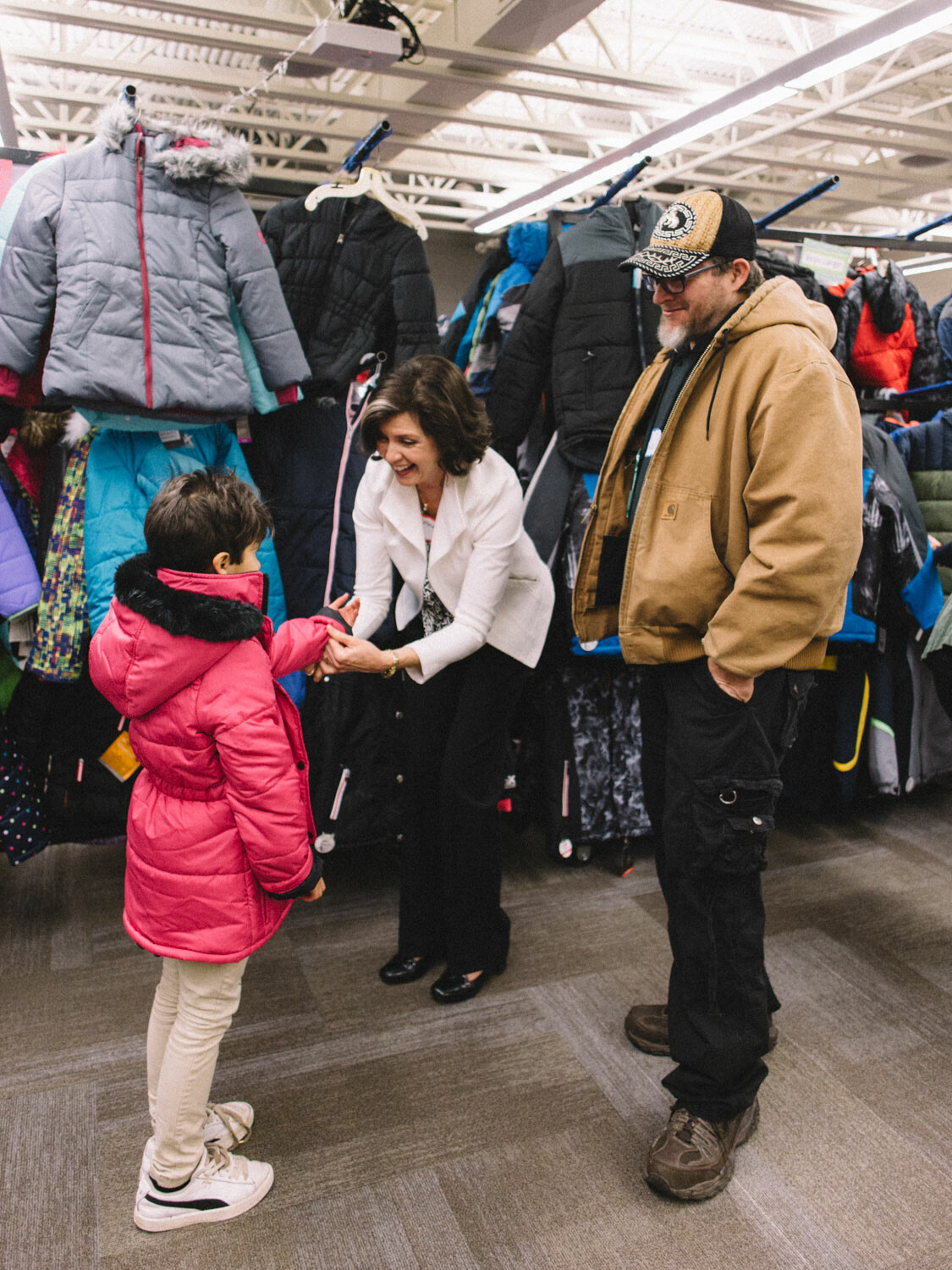 Many Stocking students walk to school, so owning a good coat is a necessity (especially in long Michigan winters). Parents of Stocking students frequently contact Rebecca in the months leading up to the coat drive, asking when the coat drive is happening, so that they can know that their children will have coats when the cold weather hits. When their children receive coats, parents' reactions are often ones of complete gratitude: they're blown away by the fact that someone cares enough about their child to buy a coat for them.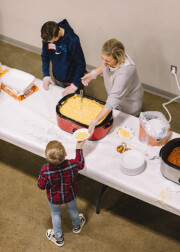 The coats are handed out during Stocking's Fall Attendance Celebration in November, which celebrates students who have had good attendance throughout the Fall Semester. The event, which occurs three times a year, is hosted in Crossroads' main gathering space. Crossroads volunteers cover every aspect of the event: signing students in, serving food, and taking photographs of families who attend.
In Crossroads' Garage area, students are paired up with a volunteer, who helps them try on coats and find one that they love, and are also able to pick out hats and gloves that match their new coat.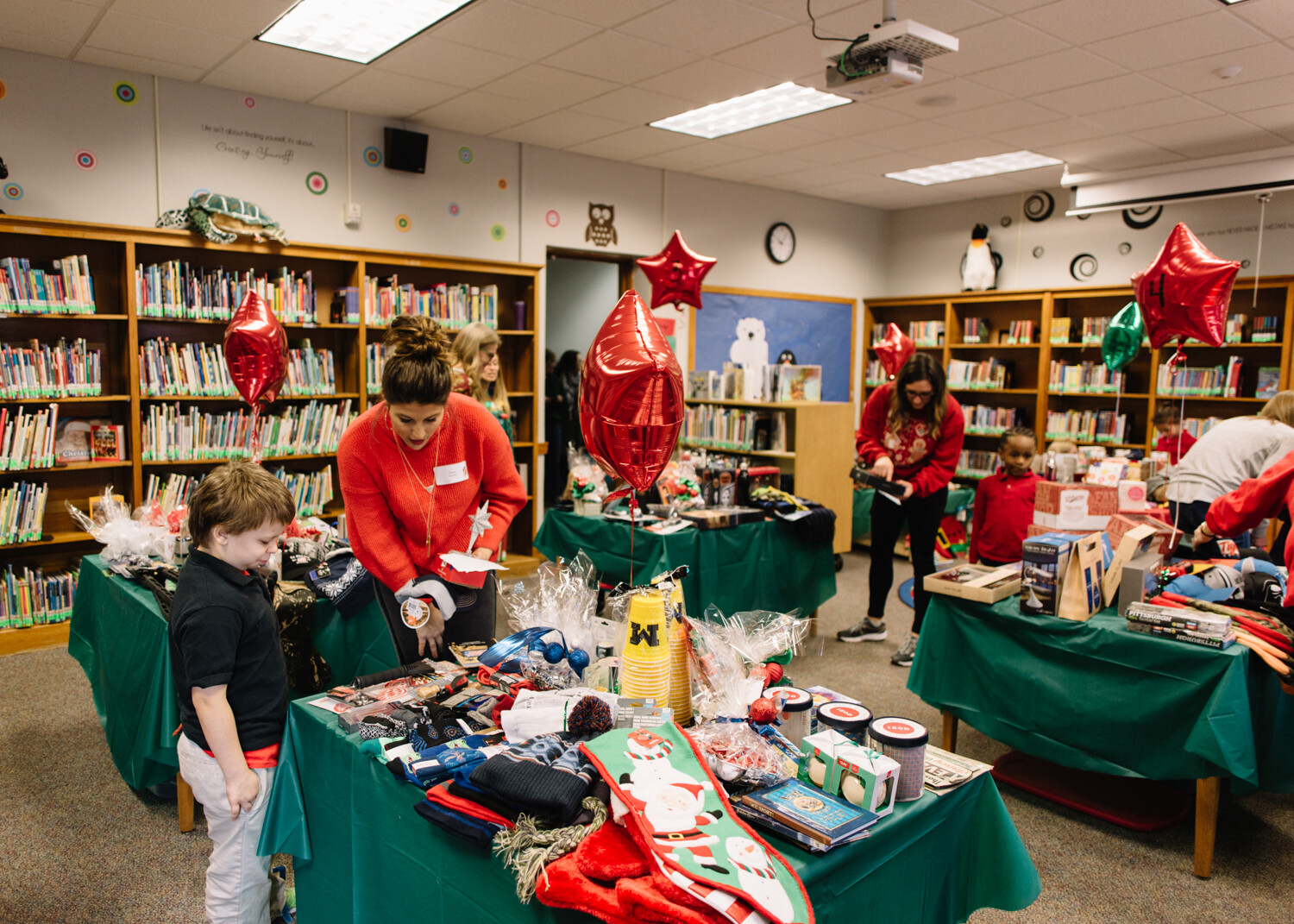 In December, Crossroads partners with Stocking for another event: the Stocking Christmas Store, which students look forward to with excited anticipation. In the weeks leading up to the store, students are awarded points for each day of good attendance, as well as for good behavior and homework completion, with a maximum of 12 points available.
Then, on the day of the store, students are able to go "shopping" with their points, purchasing presents for caregivers in their lives. A Crossroads shopping buddy assists them, helping them pick out items of different point values and keeping track of how many points they've used. After they've spent all of their points, students visit an adjoining room, where additional volunteers help wrap each present for the students to take home with them.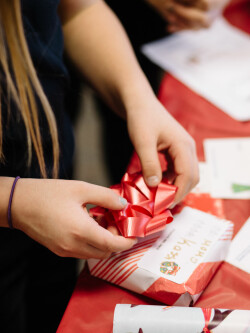 Preparing for the store is a year-long process for its planning team; Julie Sikma, the event's organizer, leads a team of shoppers who look for items for the store throughout the year, specifically looking for good deals on Christmas items right after the holidays. They've likely already started shopping for next year's store!
Some volunteers have consistently helped at the store every year, ever since it began several years ago. Some of them have even made this a Christmas tradition for their families, and can't wait until their children are old enough to volunteer at the store with them.
Joann Riemersma, Stocking Elementary's principal, expressed that the Christmas store was their favorite day of the year at Stocking! That, and the day after the Fall Attendance Celebration, when all of the students come to school wearing their new coats!
For those who would like to get involved at Stocking, volunteers are needed for the next attendance celebration, which is coming up on February 20th!
Please contact for more information, or you can sign up to help here.