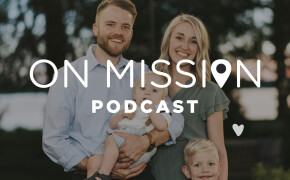 In our growing church, it's often difficult for missionaries to communicate their entire stories and feel known by their church family, so we've started a podcast that allows us to get to know the missionaries that Crossroads partners with a little better! Matt Stowell and DanMike will be interviewing missionaries, taking a deeper dive into their lives, and hearing about things that don't fit into a quick update during a weekend gathering.
Josh and Alissa Crooks currently serve at Black Forest Academy, an international boarding school for missionary kids, located in Kandern, Germany. Click on the link below to hear a little more of their story!
If you are interested in being added to their email update list, please contact
If you are interested in supporting them financially, please click here!