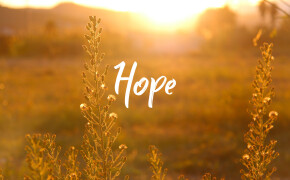 Our church body has the option to join us in reading all 150 Psalms throughout the Summer. While reading these Psalms, several women from our church have written reflections on those texts and we are so blessed to share them with you.
Psalm 131
O LORD, my heart is not lifted up;
my eyes are not raised too high;
I do not occupy myself with things
too great and too marvelous for me.
But I have calmed and quieted my soul,
like a weaned child with its mother;
like a weaned child is my soul within me.
O Israel, hope in the LORD
from this time forth and forevermore.
I have a tendency to rush onto the "next and better" thing. Not coincidentally, I find my heart tending to be flighty, to be anxious, flitting from one thing to another. Quite the opposite of Psalm 131 tends to be my heart gone unchecked, honestly, my natural state-of-mind. David Powlison writes the anti-Psalm 131 like this:
"Self,
My heart is proud (I'm absorbed in myself),
And my eyes are haughty (I look down on other people),
And I chase after things too great and too difficult for me.
So of course I'm noisy and restless inside; it comes naturally,
Like a hungry infant fussing on his mother's lap,
Like a hungry infant, I'm restless with my demands and worries.
I scatter my hopes onto anything and everybody all the time."
All of my life, I have felt like the messages of the world have been inundated around me, telling me that the route of overwhelming busyness, independence, and worldly, marketable success are the things to pursue above all else. We have even found ways to slap verses out of context on these things, attempting to make our pursuit of our "best life now" acceptable and pleasing to those around us.
It is not sexy to be dependent upon someone for every single part of our lives. It feels counter-cultural to not seek a better thing than what we've been given or handed to us, especially if what we have in our hands feels not okay. It is much easier to lose myself online and continuously compare myself to others, in ways that make me either feel really great about myself or much worse, than to see the beauty in even the mess around me.
Psalm 131 is a call to die to myself, a song of deliverance not from any outside enemy but my own flesh.
This Psalm is one of the collections in the Psalm of Ascents, a song that would have been sung by the Israelites as they walked the long journey up into Jerusalem for one of the few festivals they would celebrate there. As they would journey, they would be climbing up and over many hills with a few valleys in between in order in to get to their destination; all of that to say, most of this journey for them as they literally ascended was not easy.
A lot of us have paralleled our lives to a similar journey, finding ourselves trudging along in many different stages: the low valleys, the steep climbs upward that find your calves burning alive, finally reaching the height of the moment or the day or the year, and then restarting all over again until we reach the end. I think we can all attest to the days that aren't easy, those being pretty numerous in number.
For the Israelites to sing this song of dependence, wherever they may be on their journey up into Jerusalem, is a song I'm sure may have been sung with grit in their teeth, tired from the heat of the sun, with nothing else to cling to other than the sweet peace of trusting in a God that hasn't failed them, very much like a calmed infant resting in the hands of a mother they trust to provide everything. There is a great grace in this surrender of control, and it's a grace that kept generations to keep moving forward because it wasn't about them, but about Him.
This short Psalm is one that puts ourselves in our rightful place, opening our hands to whatever is given that day as it comes from One that we are familiar with and weaned to; we can trust what comes. We don't have to grasp anymore in mistrust that He won't come through when we may be in need. Our trust, our hope, our right standing, our works are found in someone who has never failed before. We can rest, and move forward boldly.
Oh friends, hope only in the Lord, from this day forth and forevermore.