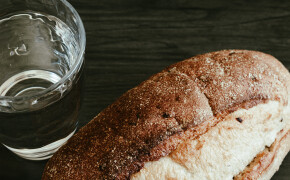 In connection with this week's sermon, we've included a few simple guidelines related to fasting below.
Where to Start
Try a 24 hour fast, which generally means missing two meals (for instance, skip breakfast and lunch one day, or dinner one night and breakfast the next morning). Drink fruit juices. Devote the time you normally would use for eating to prayer. Try this once a week for a few weeks.
Next, try drinking only water during your 24 hour fast. Do this for a few weeks. Then, try a 36 hour fast – three meals. Make either the 24 hour or 36 hour fast a regular part of your life.
If you decide eventually that you want to do a longer fast, seek more detailed instructions and advice about preparing for it/carrying it out.
Book Recommendations
"Celebration of Discipline" by Richard Foster
"Hunger for God" by John Piper