The Bridge Street Mission School is an 8 month training built to prepare and release young people into a life of mission. This is the story from one young woman who just completed the training.
Bridge Street Mission School - 2015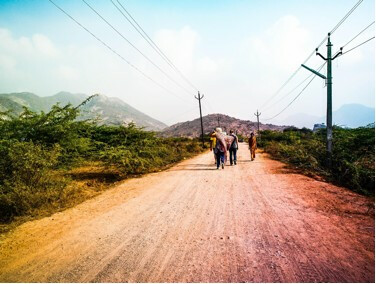 "A journey of a thousand miles begins with a single step." - Lao Tzu
How does one expound a thousand-mile journey in sentences too few to explain the impact? And how can one unpack the engravings of sleepless nights, jammed-packed days, and riveting people who have impressed themselves upon one's heart and character in a myriad of profound ways; I am so grateful.
The quote from Lao Tzu is an accurate description of our journey at the Bridge Street Mission School; where students from various backgrounds and families made decisions to trust the Holy Spirit and submit their lives to 8 months of learning, growing, and making Christ known. We could not have envisioned the coming journey during week one as we sat around the bonfire roasting our food, setting up camp, and sharing heart-jarring testimonies that opened flood gates to healing and accountability. During this time, it was made clear that there was no option to slip our feet into the water one inch at a time- we had to dive, or be left behind wanting... so we dove.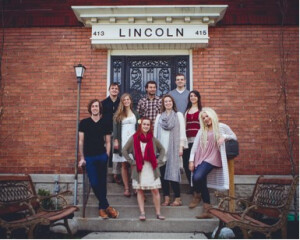 Nine students, two "house parents," one multi-family home; Five leaders, 19 community members all within a one block radius. Welcome to the Bridge Street Mission School, located in the West side of Grand Rapids, Michigan. This is where our story begins.



Spiritual Formation
On a sunny Saturday afternoon in September [2014], students shifted their lives into a new "home" with an array of strangers whom they would "do life with" for the coming eight months.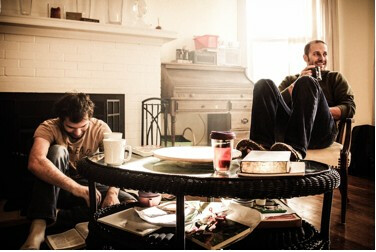 After the first week of hiking out to Nordhouse dunes, we jumped into three months of urban community and intense reconstruction of our spiritual foundations. We learned how to submit to authority; surrender expectations; generously offer our time; speak lovingly about and to each other; and resolve community-conflict in a biblical (but often difficult) way.
During this season, we practiced a great deal of introspection; working alongside God to break apart every lie that was causing our spiritual foundations to shatter. An incredibly painful, yet, necessary process in order to wholly walk in the power and the authority of Christ; sins were revealed, doubts exposed, insecurities conquered, and we as a team pressed on in the pursuit of God and his righteousness.

During phase 1 (Sep. - Dec.), we had lessons from a variety of speakers on "topics" such as: the Father heart of God, bible, prayer, spiritual warfare, immigration, cultural intelligence, etc. We also participated in various ministries: soccer at Sibley, tutoring at local schools, volunteering at the pavilion (coffee house), bible studies, and Campus Life at Union high school. During these ministries we learned to shift our attitudes, set our wills, and serve others even when we received nothing in return, or the "desire" was not there. Throughout this phase, we were challenged tremendously; each going through periods of wrestling with God. The Father purified, re-shaped, molded us as we were equipped to do the work that he had prepared for us to do.
Global Outreach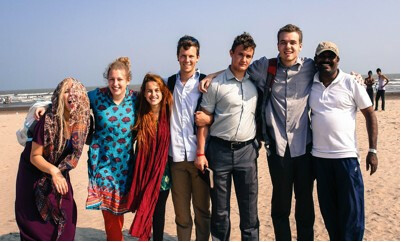 During phase 3 (Jan. - Mar.), we packed our bags, said "so long!" to our families, and departed for two global outreach locations: Guatemala and India. Eight members went to the former, nine members flew to the latter (that includes the leaders). I was on the team to India.
Half-way across the world, I was confronted with a very raw and nasty side of myself; I was shown how intrinsically selfish I am, how my pursuit of various things takes aways from the relationships around me (if not balanced), and how scattered, weak, and undisciplined I am. During this time I learned that God is the provider of time, but my priority every day, all day, is to rest in his hand, listen to his voice, and learn from his spirit. He was faithful in times of deception, he was constant in times of pain, he guided me when I was overwhelmed and on the verge of burning out as he also guided each member throughout the entire trip. God taught me the greatest, most peace bringing lesson I have ever learned and it stems from John 17:4:
"I glorified you on earth, having accomplished the work that you gave me to do."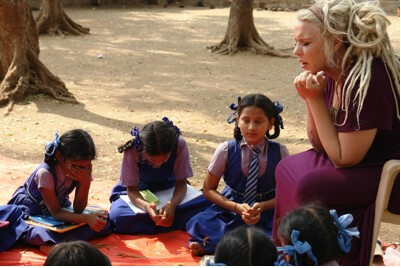 God bought me with a price and only to Him do I belong. My lifelong purpose: To seek, understand, and glorify God wherever His spirit takes me. Nothing else. Therefore, the greatest thing I can do is to obey the voice of God and obey the various callings he places on my life, whether they are for 3 months, one year, or until my last breath. In context: He called me to the school and to entrust myself in him in order to grow in the spiritual passions every day. Although, doing things like "hanging out with the hostel kids, spending time helping the cooks," and "playing music" are all "good things-" the inherent goodness of all those things is irrelevant if I am compromising my obedience to Christ in fulfilling the mission that he has called me to do. This "revelation" brought shalom- peace I cannot explain, and once I started shifting my eyes to God and doing FIRST his priorities (for me) , THEN I began to experience God's faithfulness in providing time to do more than what a day "could handle."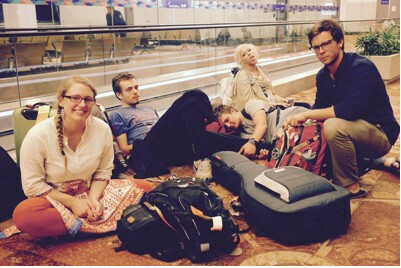 During our trip we taught English and bible in a local school, attended a native church, and bonded with kids and adults on our base who quickly turned from strangers, to friends, to family. We are inexpressibly grateful for the generous, intentional, and overflowing love and hospitality which we were given during the whole trip. We have been indefinably changed.
Sending Out
As the two teams returned to Grand Rapids in order to begin phase three (Mar. - May.) we undertook the last two months of our journey. During this final phase students were split (by their choosing) to one of two tracks: Leadership, or Global Outreach. During this time the Leadership students met with various business people, read books, and wrote a variety of reports while the Global Outreach students took the Perspectives course on Global Missions.
Myself, along with three other students, were on the Global Outreach track. During this time we studied the Perspectives material which- by the end of the class- increased each of our paradigms in regards to living a Life on Mission. Each student was blown away by the magnanimous works of God clearly seen throughout the past two-thousand-plus years in all parts of the world, and the intricate ways he is using ALL peoples to reach ALL nations with the Good News of Christ.
One of the biggest highlights was gaining a better understanding of our mandate to bless other nations by discipling ALL people and thereby reaching the unreached peoples of the world (we studied how to do this both effectively and ineffectively). We saw how people with a never-ending scope of skills and abilities can use their gifts to glorify God and serve others; this brought a realization that there are thousands of ways for people to glorify God. The whole course was genuinely life changing and, though it was A LOT of work and we "occasionally" complained, we are all grateful to have taken it (thank you Crossroads for paying the fees!!!).
The third phase was filled with a variety of ministries continued from Phase 1; lessons here and there from more teachers; and multiple personality plus a Strengths Finder tests. Through the year and these tests, God grew a lot of contentment in all of us when realizing that "what others do and what I do is not good, nor bad, it is merely different because they themselves are different from whom I am designed to be." (A huge comfort for a perfectionist like me).
As the phase wrapped up and we prepared for moving back home, we laid foundations for what God was calling us to next. For each of us, that would be college in the fall. God allowed us to see and experience spiritual, emotional, and intentional friendships which were challenging, enriching, and honestly, took a lot of work. But God's hand was present, and through a mere 8-months we had a better understanding of who each person was, how they function, and the lens through which they view the world.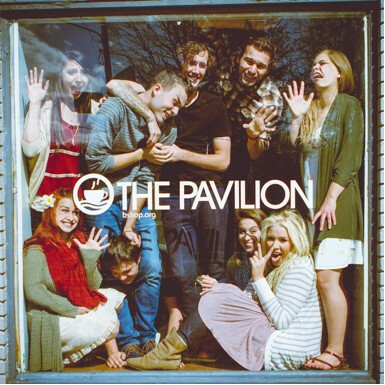 "As iron sharpens iron so one man sharpens another." And so it was at the school. We came in with varying levels of experiences, foundations, and beliefs. Yet, we all left on a firm plateau of who Christ is and why humanity exists on the earth. That is: We exist to know God, understand the grain-sized tidbits he reveals to us about his character, and glorify him through the abilities he has equipped to each individual on earth.
We are blessed to be a blessing. And here we depart, knowing that Christ is in us: talking with us, listening to us, guiding and discipling his beloved children as we learn various ways to disciple others. To this God we surrender our lives and give every atom of ourselves to making His magnificent name known through all the earth.
"I glorified you on earth, having accomplished the work that you gave me to do."
~John 17:4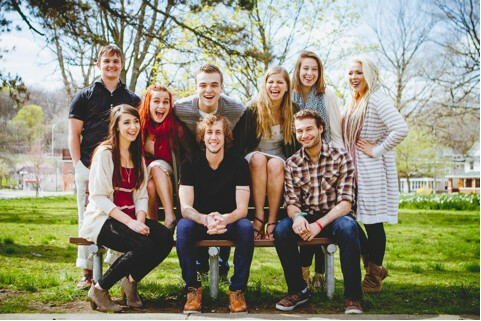 May God bless you and make his face to shine upon you through your entire life.
-Isabel Rose
*To each and every person who invested in the BSMS students & leaders through prayer, time, resources, and words of affirmation: "THANK YOU!!" We are eternally grateful.