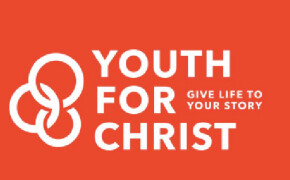 An update from Jon Blahnik (one of our Long Term City Supportees) about their Youth For Christ mission trip right here in Grand Rapids.

We leave this morning for our first Campus Life Mission Trip! We are partnering with the Bridge Street House of Prayer on their 'Immersion' trip. It is basically an inner-city mission trip right here on the Westside. However, it also included two days of camping and is very heavy on teaching the Word.
We have 10 students going. Two girls who didn't believe in God until a few months ago, two Muslim students (during Ramadan), and a several other kids coming from some tough places.
Please pray for breakthrough this week! We rarely get 6 full and uninterrupted days with students and the opportunity here is huge for them to see God in incredible and new ways!
-Pray for our team of Campus Life leaders and also Bridge Street Leaders. For energy and endurance, for wisdom and boldness.
-Pray for our students. That they would be able to focus and take in the Word of God. That 'it would click' and that they would fully get the message of the Gospel.
-For the men who will be teaching, as it is a tall order to communicate to such a diverse audience who has a different learning style than us.
-For the spiritual battle being waged as we speak. That God would be victorious and that the enemy would not take away from what God has intended for this week.
-Pray for my family, as we will all be participating together. That our boys would grow, but also set a good example for the students. That they can handle the experience emotionally.
-Pray for each student: A, Ab, R, D, J, M, O, S, L and J's friend (whom I haven't met yet).
In Christ,
Jon and Tara